We just recently been interviewed by
TMR Entertainment Magazine
:)
The interview can be read by following the link below,
www.tmrzoo.com/2014/63711/rod...time-halloween
Artist submissions are now open and are being excepted for the inclusion into,


RODNEY DOLLAH's

Mini Event Notice:
I'll
be
Drawing and Painting @
Atomic Sketch Halloween
, This Thursday, October 31st. from 6:00pm to 8:00pm.
(That's Tomorrow)
I'll also have
signed copies
of
Volume 1 of Little BOOK of MONSTERS on hand. So stop on in and grab your copy, this Halloween!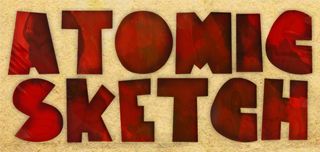 The Event's Info,
https://www.facebook.com/events/530405550369050/
The Main Site's Info
,
http://www.atomicsketch.com
HOPE TO SEE YOU THEIR!
Little BOOK of MONSTERS, just reviewed!
Volume one of Little BOOK of MONSTERS was reviewed just recently by the well known and looked to website for art book reviews, Parka Blogs.
http://www.parkablogs.com/content/little-book-of-monsters-rodney-dollah
Little BOOK of MONSTERS Vol.1
NOW AVAILABLE TO PURCHASE!!!
(while supplies last)
http://www.monstermashbooks.blogspot.com/p/store.html
-COMING SOON-
The Official Website of Little BOOK of MONSTERS
www.littlebookofmonsters.com
vol.2!
www.creaturefeaturebooks.blogspot.com